How to purchase the subscription plan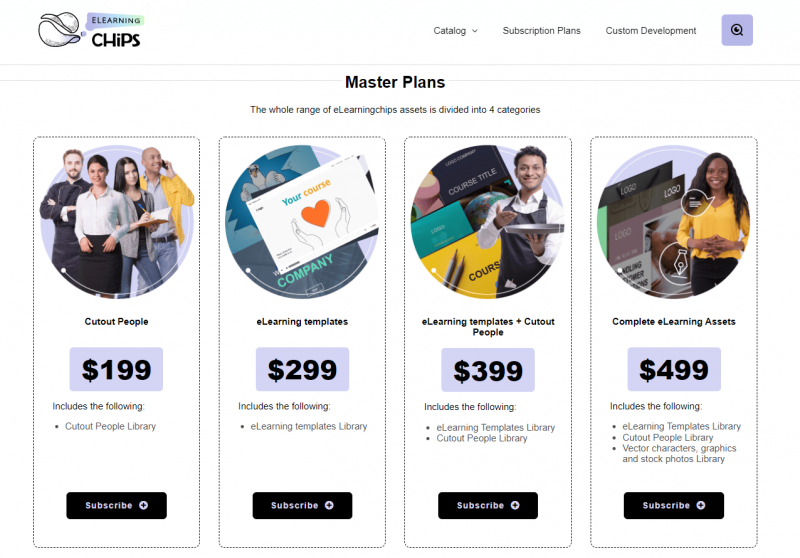 2. Put it into the cart and proceed to checkout
NOTE: in one account can not be multiple subscriptions to the same product category. It is possible to create a new user account to purchase an additional subscription
3. Complete the payment by credit card or PayPal.
NOTE: It's possible to purchase the subscription by bank transfer. To obtain a copy of invoice, please contact our manager: info@elearningchips.com
4. After you purchase a subscription and refresh the page, you can find its details in your personal account (My account > My Membership)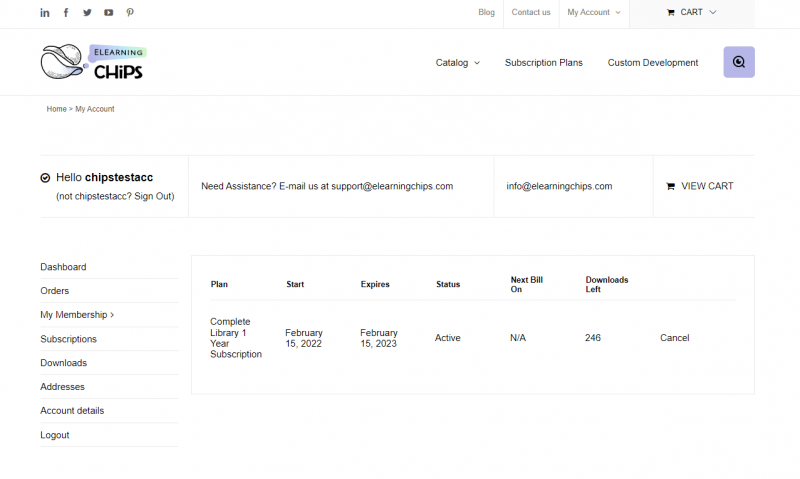 How to use the subscription plan to download the products
1. Add to cart any product(s) from the category corresponding your subscription
NOTE: subscriptions do not apply to the Extended License option and to products from the Special Offers category
2. Open your shopping card and proceed to checkout. All products that are included in your subscription plan will be dislpayed with $0.00 price.
NOTE: the option will not be available if:
total number of items in the shopping cart exceeds the remaining monthly download limit by the subscription
shopping cart contains products which are not available for downloading by your current subscriptions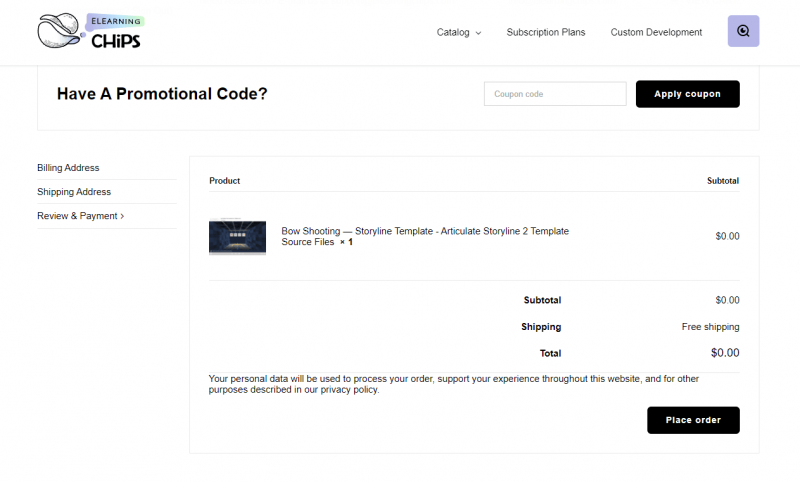 3. Place the order. The links to download the products will also be available in your personal account (My account > Downloads). Click on the links in Download column to get the source files.